We got back from Hawaii last night and we had a great time! Last Thursday Rachel and I flew out by ourselves because Spencer had to finish a final that day. We got there shortly before my mom and her friend so once they flew in we headed over to the windward side where Laie is. We took a walk around Laie and saw the Temple.
On Friday my Dad, Karen and Rachel went to go pick up Spencer from the airport. We had anticipated going to Pearl Harbor that afternoon, but when we got there we found out the last tour was at 3:00pm. It was 3:15. Spencer was the only one that hadn't been there so we didn't feel too bad about not going since he wasn't too excited about it.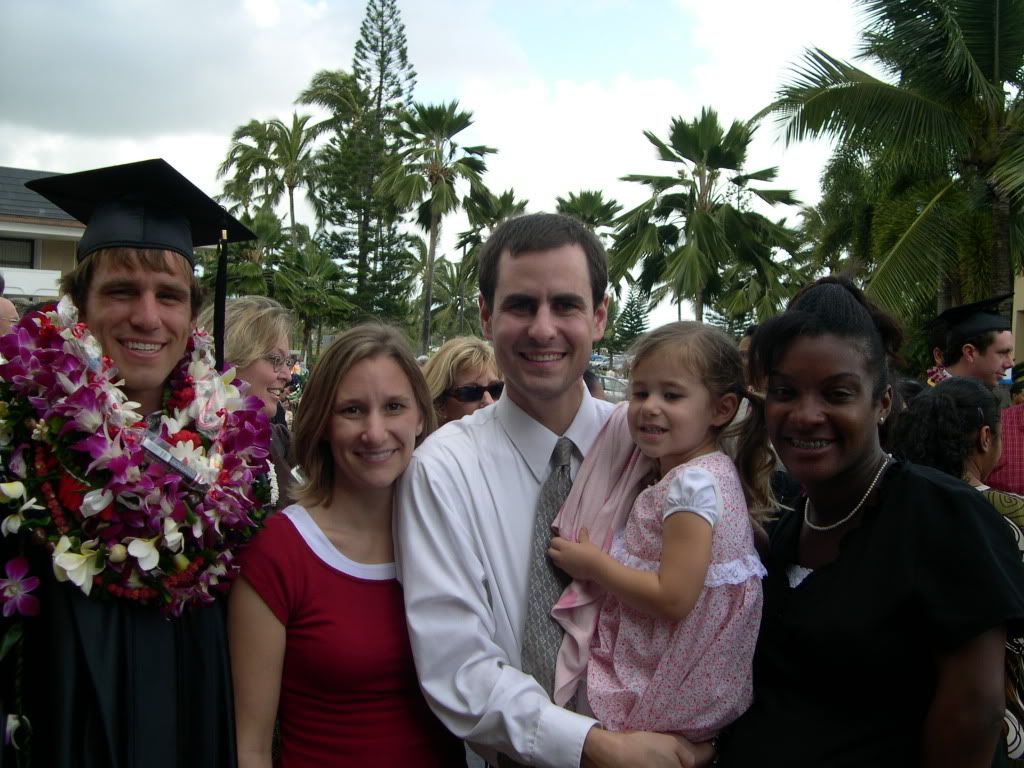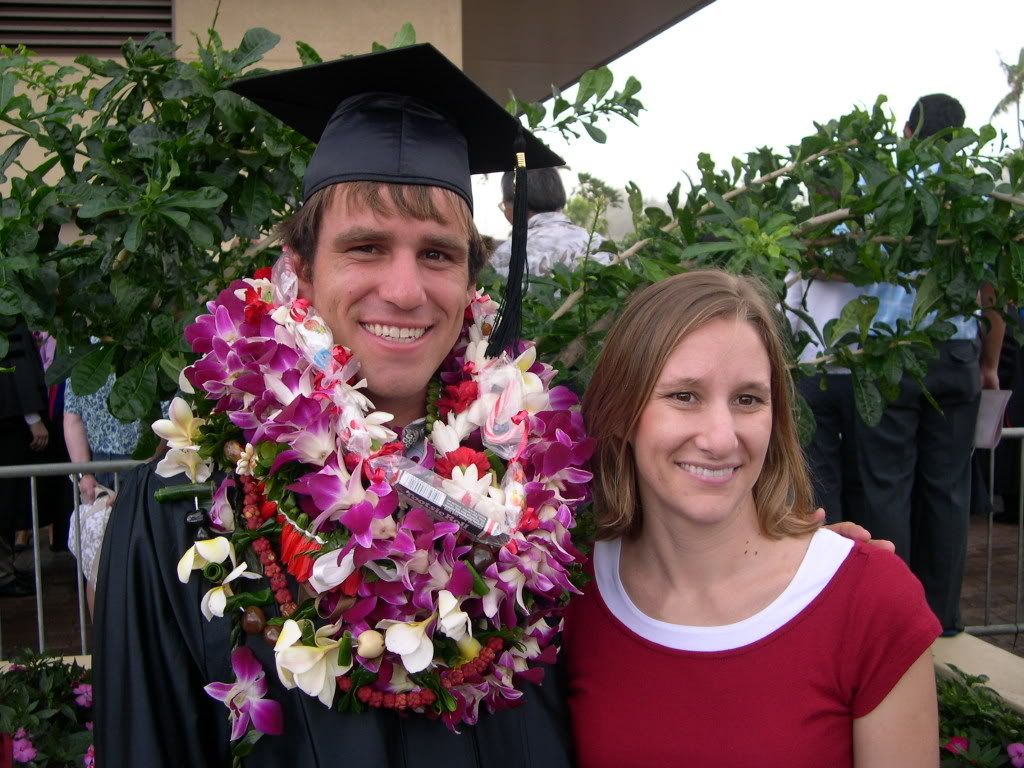 Saturday was graduation for my brother. The ceremony was nice and Elder Ballard was the featured speaker. He spoke about using the internet--and specifically blogs--to share the gospel. I thought it was kind of an odd topic for a graduation speech but I really enjoyed it. You can see his talk at
LDS.org
. That afternoon our family and some friends had a barbecue but Rachel was so exhausted I took her home to tak
e a nap, okay I slept too...We headed over to the North Shore that evening for a quick view of Sunset Beach, Pipeline and Waimea. This picture is Spencer and Rachel at Pipeline as the sun is setting.
On Sunday morning we took a drive around the south side of the
island to just see some sights. It was really windy the whole time we were there so instead of waiting for the wind to die down we just took pictures of how it was. Rachel didn't like the wind so we didn't get out of the car too much that morning.
When we got home we went to church and they had a beautiful Christmas program that brought tears to my eyes repeatedly. After church some of my brother's friends who also graduated had a barbecue at the beach and we went there. The mosquitoes were super happy I was there and they ate me alive! That is one thing I do not miss about Hawaii. I'm still scratching my legs.
Monday started the touristy stuff. We hiked to Waimea Falls and Spencer and my mom and her friend got in and swam. It kinda creeped me out to swim in it so I didn't. Then we drove over to Haleiwa and had some Matsumoto's shave ice.
If you are ever on the North Shore there is no better place for shave ice then there. That afternoon we went to the Polynesian Cultural Center (PCC) and saw some villages. Rachel was a little freaked out by some of the loud noises that were there so I took her home instead of staying for the Night Show. I'm sure it was awesome though--it always is.
On Monday night my sister-in-law and brother went to the hospital to have their baby!
Ba
b
y Elizabeth
came on Tuesday morning and she couldn't be more perfect. We spent most of the day with them in the hospital and then did some more driving around that afternoon. I showed Spencer Diamond Head and Waikiki.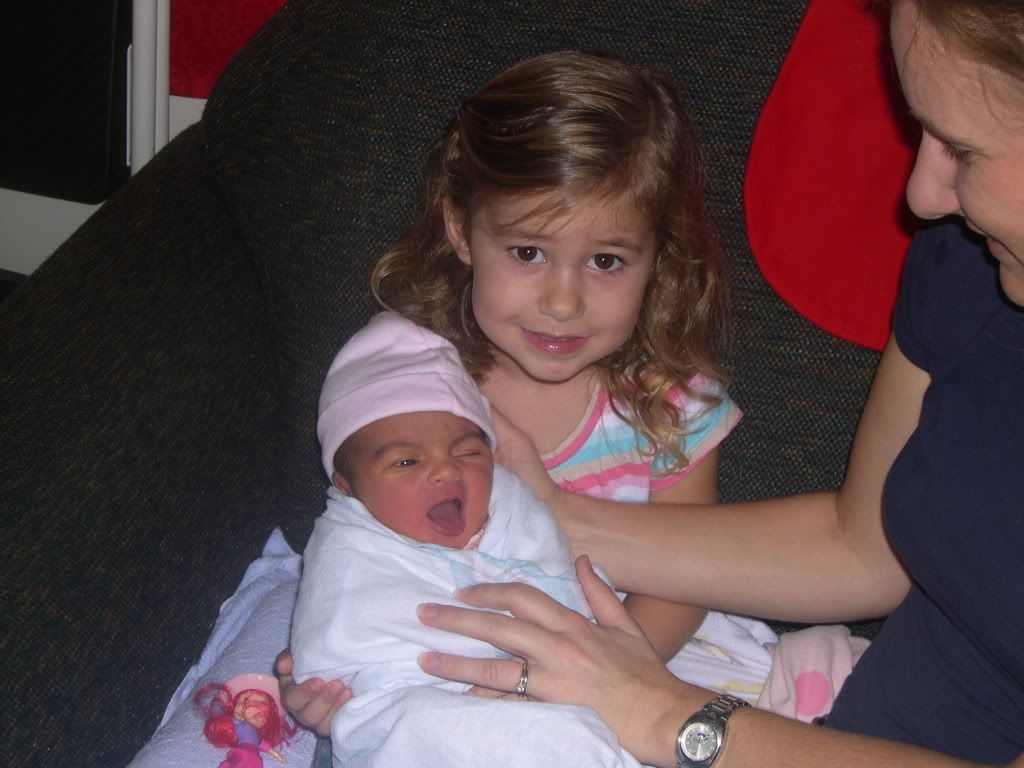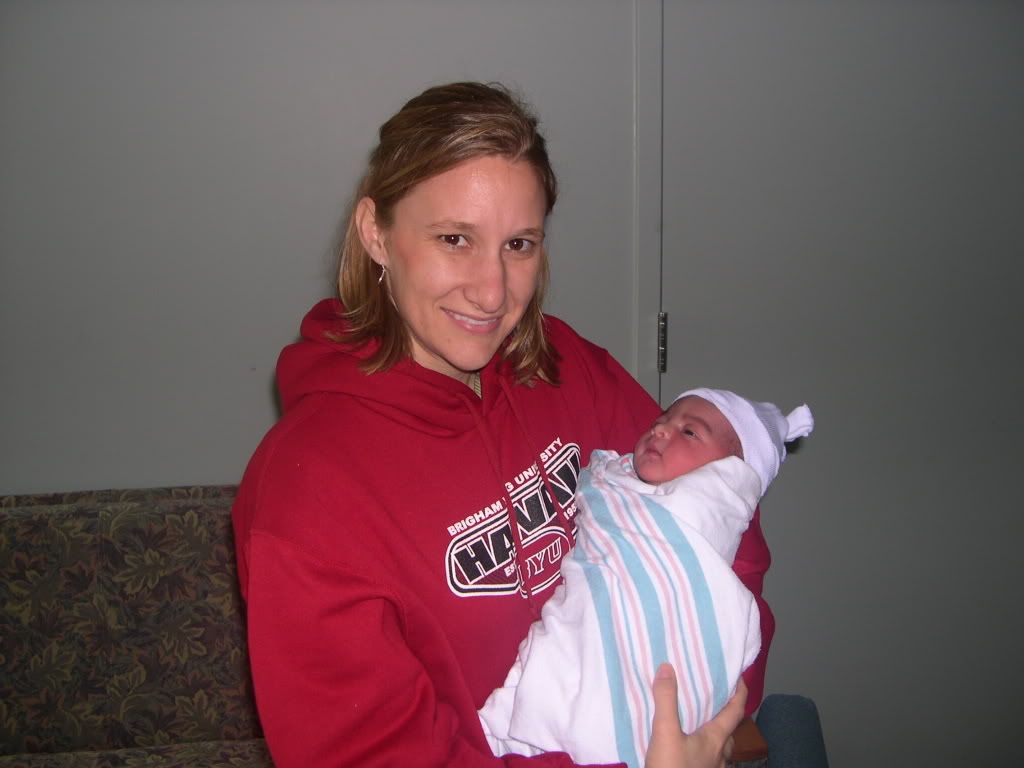 Wednesday was our last day on the island and we hadn't once swam in the ocean. It was cold and windy most of the time we were there but Spencer was determined to get in the water. We headed back to the North Shore and swam in Waimea for a little while until it rained on us. :) So after that we went back home and called it a day.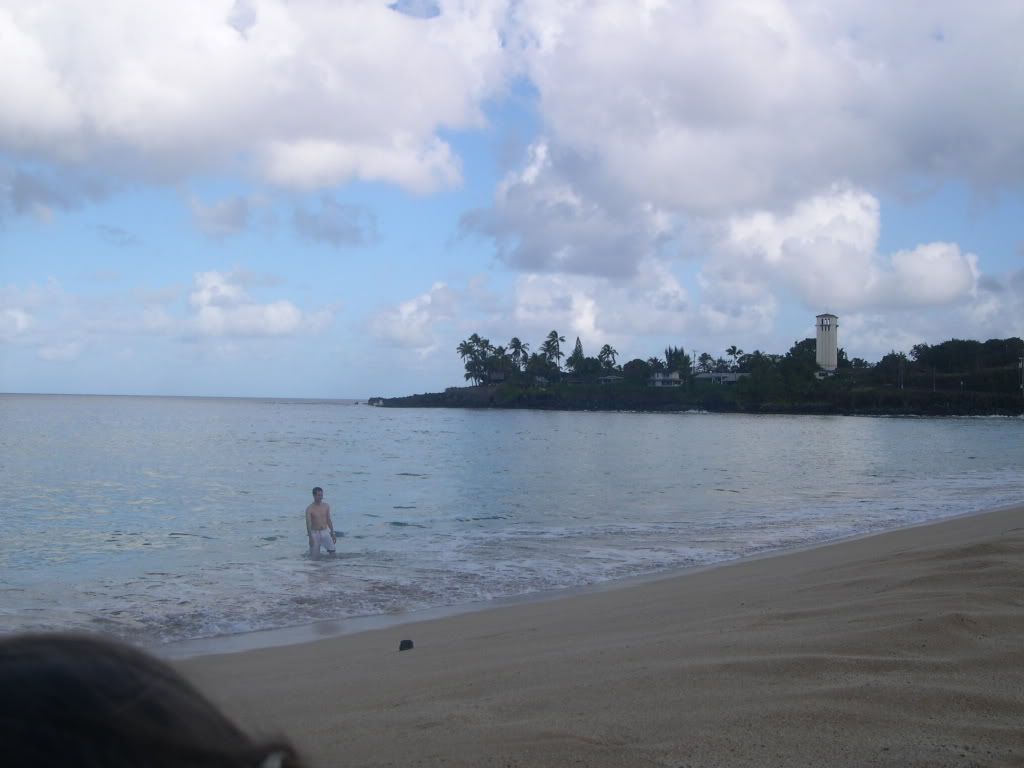 The next morning before we left we said goodbye to baby Elizabeth, Jesse and Doretha. So that's our trip in a nutshell. If I think of some more fun stories instead of just boring facts I'll post them but I wanted to get the basics down before I forgot. All in all it was a great trip!