My Dad had four tickets to got to the PGA Buick Invitational so we decided to go on Saturday. It was Spencer, my Dad, Ian (Spencer's brother), myself and Rachel. We got there a little after 1pm and so most of the golfers had already finished. We decided to go backwards on the course to try to catch a glimpse of Tiger Woods playing.
At the 16th hole we caught up with him and watched him putt and then drive the 17th hole. There were so many people there and me being so short it was hard to really see, but we did.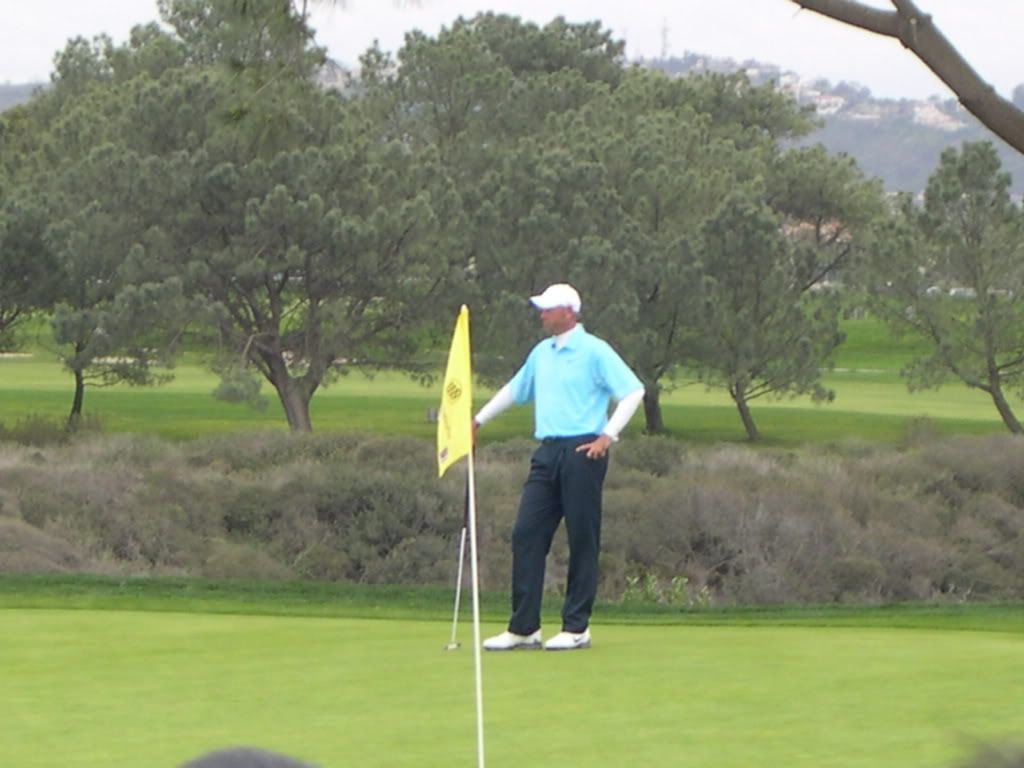 As the players were walking up to putt I started snapping pictures of who I
thought
was Tiger--I told you I couldn't really see anything! :) Turns out it wasn't him. (I'm not sure who it was though...)
Then I shot some pictures of Tiger.
On the 17th hole I took some of him getting ready to drive. After his group was finished driving I tried to take another picture of Tiger as he was walking to his ball, but the cops "handed" me and yelled, "No cameras!" Whoops! I had no idea!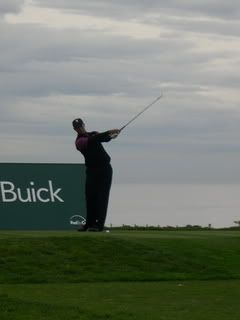 Rachel was totally wasted and fell asleep on her stroller on the walk back. I wish I had taken a picture of her sleeping. She ended up sleeping until 6:30 that night. I guess we tired her out!