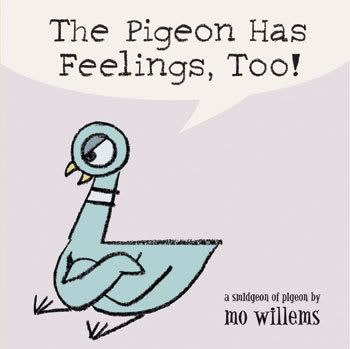 We discovered a book last year at the library that quickly became one of Rachel's favorite books.
The Pigeon has Feelings, Too!
by Mo Willems. It's about a pigeon who doesn't want to show his happy face just because the bus driver tells him to. After having it read to her a few times she had much of the book memorized.
A friend of mine then told us that she had two more of the pigeon books that she would let us borrow. Rachel was in
heaven
! She had me read these books over and over again so I finally just sent them back to their owner. :) I could only read about the pigeon so much.
Well last time we went to the library Rachel found this book again and of course we had to take it home and this reignited the pigeon passion. On the back of this board book are the covers of the other books that she read last year.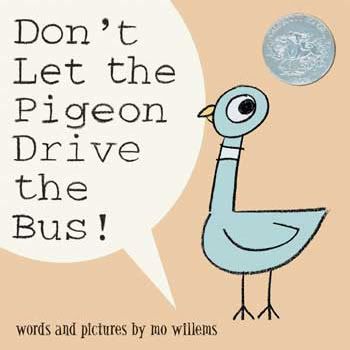 So Rachel talked about getting these books for days. I had some money left on a half.com gift card so I decided to check out whether we we could find these pigeon books on there. Lo and behold we only had to pay a buck for two books. We got
The Pigeon Finds a Hot Dog
and
Don't let the Pigeon Drive the Bus
. Last Friday the first book came and so we read all about the pigeon and his hot dog. Today the second one came and Rachel was so excited! I haven't seen her that excited about getting something in the mail ever.
So now all she wants to read are the pigeon books. I have to say that they are great books to read to kids and I'm so glad that Rachel loves books so much. She'll be sad when we have to take The Pigeon Has Feelings Too back to the library but at least she'll still have her fix of the Pigeon.
____________
Oh and for the record I watched HSM 2 this weekend and it wasn't that great. I thought the songs were pretty annoying. And I don't really think Troy Bolton is super hot, I just thought that was a cute title that would suck all you my readers in. :) And it worked! (cue the guy with the evil laugh)