So the last few months I've been knitting. I got kind of bored with blankets and scarves so I decided to try something a little different. I decided I wanted to do animals.
I found a pattern for a bunny and thought that should be easy enough so I tried it. For the life of me I can't find the first pink bunny I made but here are the others I've made since then. If you can't tell they are another bunny, a penguin and an elephant. I haven't put faces on them yet and to be honest I'm not sure I want to. I kind of like the faceless look. Tell me your honest opinion.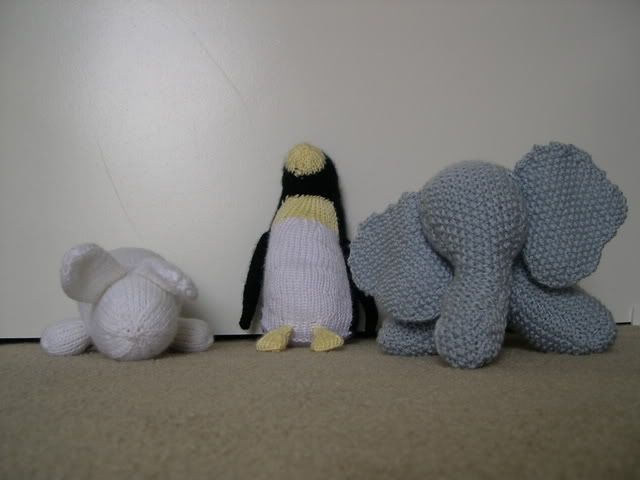 This last one is penguin, bunny and the sock monkey bythelbs gave to me in their natural habitat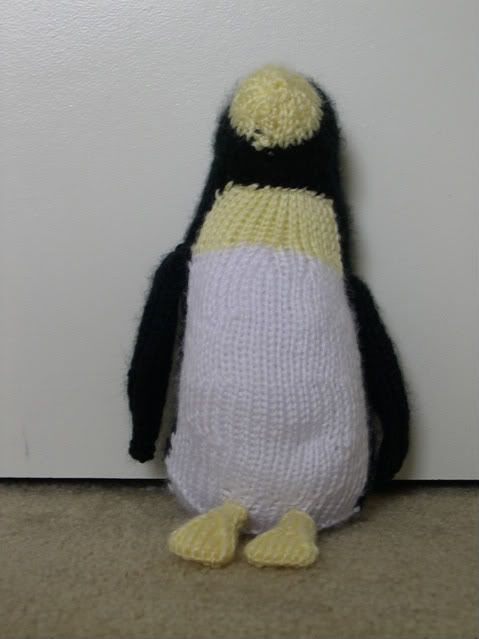 And just for fun I found this button on Facebook Flair. It makes me and T-bone laugh every time. He wants a t-shirt with this one it.