T-Bone's sister-in-law,
Katie
is in town for a few days from Hawaii so we thought we could get together since we might not see her for a few years. She invited us to go on her uncle's pontoon with them today and we had a blast! It was the perfect day on a boat--hot when we got there so we played in the water for a while and then it just was beautiful and warm the rest of the day. The water wasn't too cold either so it was fun to jump off rocks and the boat into the water. Boogers had so much fun swimming that she didn't want to go home. Here are some pictures: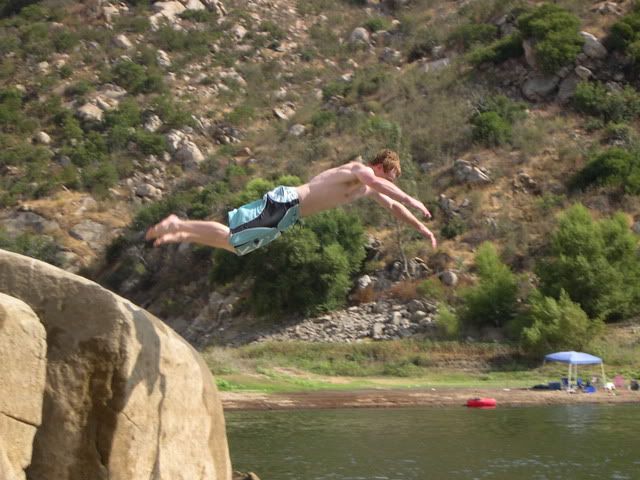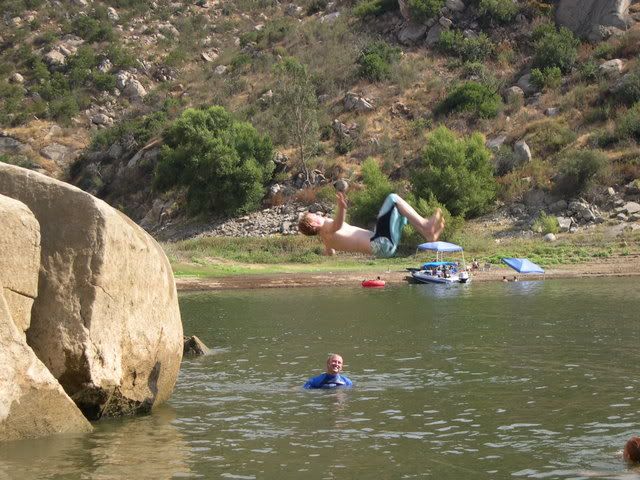 This is Ben showing off doing some flips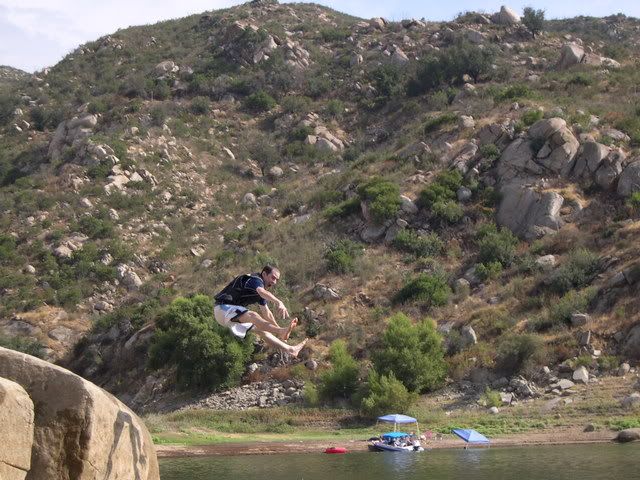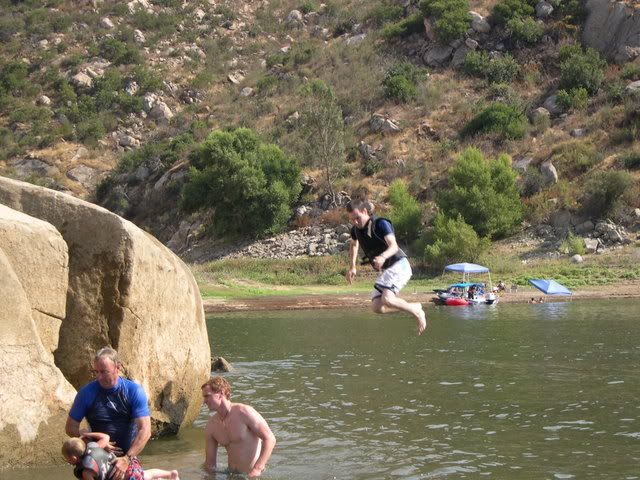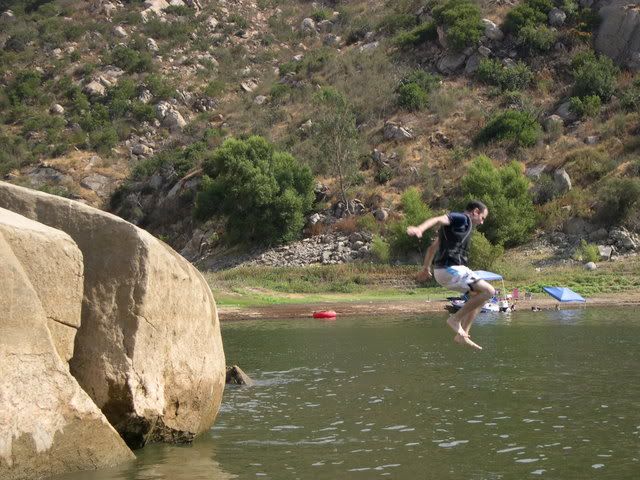 T-Bone showing some of his stuff and that' s me (in the red) just making sure I land okay. I'm not much of a rock or cliff jumper.