So my birthday was a week ago. I am now 30 years old and 6 days. It doesn't seem like I should be thirty. I still feel 25. I hope I feel 25 for a while.
Anyway so we had a fun day so here are some of the pictures.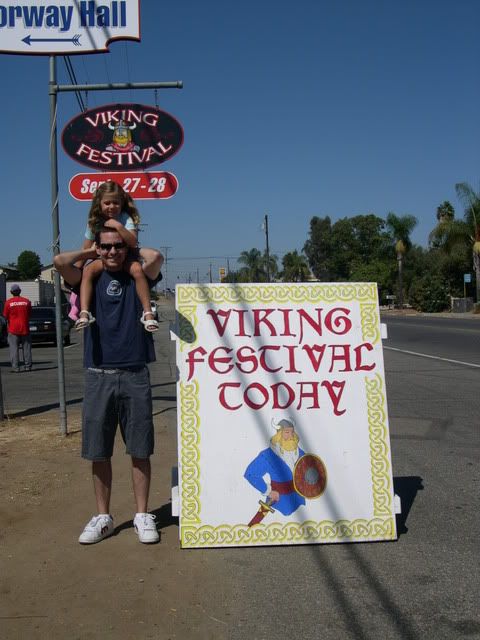 We went to the Viking Festival. T-Bone really wanted to go so we just played along. It was pretty fun though.
Some people really dressed up and Boogers had fun on the inflatable slide.
They also had axe throwing and some fighting demonstrations but we were a little late and didn't get pictures of that.
Then we went to Legoland for the free last hour. It was perfect since there was a light cloud cover. It had been pretty hot during the day so it was nice to have a reprieve.
This didn't happen on my birthday but on Monday we woke up to thunder. We don't get thunder and lighting very often so it was pretty cool to watch. The storm was totally random with one super big dark cloud up against blue sky. We watched it for an hour before it passed us and headed out to sea. The last picture is of the rainbow we saw (in case you can't see it).
And the question...I'm ready to open my etsy store but I need some store name ideas. Anyone? I'll mostly be selling knitted things but am not sure I want to be held into that in case I make different things in the future. I'll give away a free knitted item to you if I use your guess so make them good!